Solomon Theatre In Education
Touring Theatre In Education Company Delivering Award-Winning Work to KS2, 3 and 4 Students.
We offer impacting productions that focus on hard hitting issues that influence young people in society today, such as; drugs, alcohol, law, crime, gangs, relationships and sexual exploitation, as a way to communicate, educate and re-educate the severity to schools across the UK.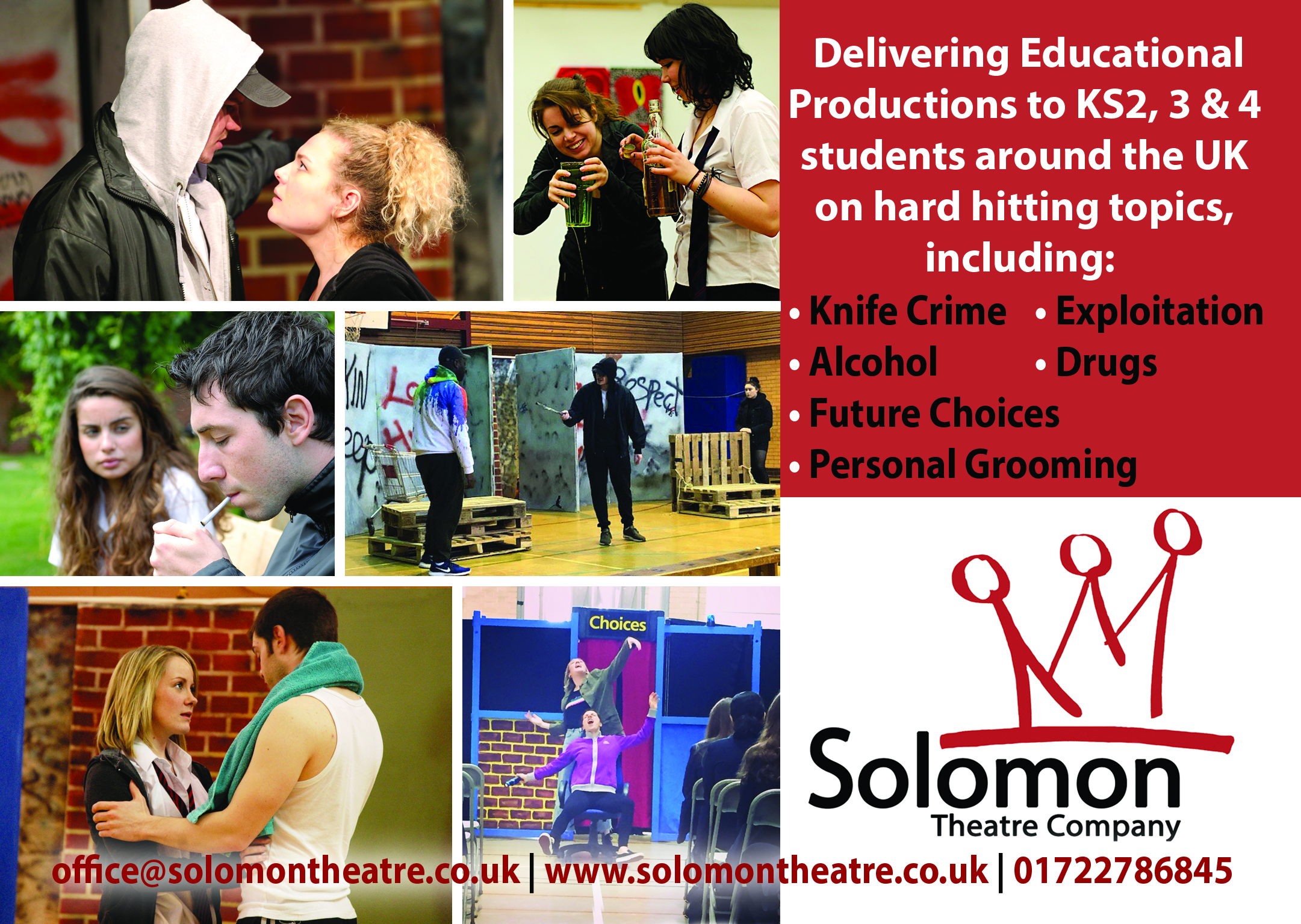 Grab a coffee and give us a call...
We would love to discuss your issues and ideas, to see what creative possibilities might arise when our two worlds come together.
office@solomontheatre.co.uk