Helping KS4 students to choose their futures beyond school and the classrooom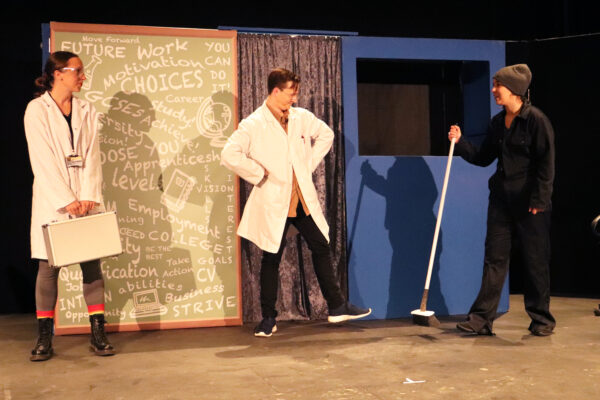 Aimed at: Year 9 and 10 Student
Usual Tour Schedule: Autumn, Spring and Summer
All our shows can be offered as a standalone or with workshops proceeding the performance.
by Solomon Theatre Company
Which subjects should I pick for BTEC or A level?
What career and learning pathway options are there for me?
How do apprenticeships work, would they be suitable for my future?
Lucy, Alex and Shaun are all facing 'decision day' and have to decide on what subjects to study however each one faces unique problems.
Whether it is knowing their learning styles (kinaesthetic, visual or auditory) or understanding where the topics they enjoy could lead them, they also have to overcome pressure; from peers to stay in their group, from parents to follow a certain learning path or even pressure to conform to gender stereotypes.
Feedback from our Latest Tour