Exhibiting at the Schools and Academies Show
THE SHOW
In November we attended the Schools and Academies Show at the NEC in Birmingham. This was our first time at the SAAShow, we found it engaging and insightful. Our many reason for attending was to meet face to face with the large educational pool of visitors attending, these visitors being clients we wouldn't necessary be able to get in front.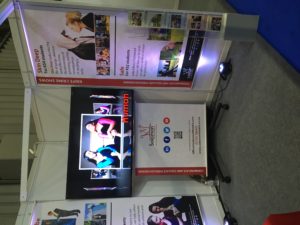 ENGAGING WITH THE VISITORS, TEACHERS AND DECISION MAKERS
Our mission for the SAAShow was to present ourselves appropriately in front of teachers, funders and decision makes for UK schools, to get a better understand of what they require and how we could help. The feedback we got from the exhibition was amazing and we hope to expand the business and adapt to provide   new and relevant PSHE shows for students across the country.